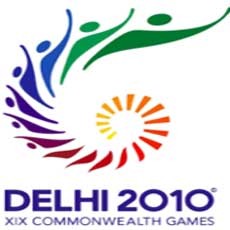 The Governor-General, Rt Hon Sir Anand Satyanand, and Lady Susan Satyanand are to represent the Government in supporting the New Zealand athletes at the Commonwealth Games in New Delhi as well as undertaking a State Visit to Brunei Darussalam.

Sir Anand and Lady Susan will leave for New Delhi tomorrow (1 October) and will attend the pre-Games "flag bearer" naming ceremony for the New Zealand athletes and then the Opening Ceremony on Sunday evening. They will also be visiting the Games Village and joining a reception for families and supporters of the athletes held at the New Zealand High Commissioner's residence.
"Both as Governor-General and Patron of the New Zealand Olympic Committee, our support and encouragement to the Kiwi athletes participating in the Delhi Commonwealth Games is going to be offered as warmly as possible," Sir Anand said.
As well as seeing a number of events in a variety of sports over five days and nights, Sir Anand and Lady Susan will meet HRH Prince Charles and HRH Prince Edward and the Prime Minister of India, Hon Dr Manmohan Singh, as well as other dignitaries. They will also attend events hosted by the New Zealand High Commission for people with specific business and other interests with New Zealand. This will include meeting students from ASHA, a slum improvement programme supported by the High Commission, which Sir Anand and Lady Susan visited during their State Visit to India in 2008.
On their return to New Zealand on 11 and 12 October, the Governor-General and Lady Susan will undertake a State Visit to Brunei Darussalam. They will attend a State Banquet hosted by the Sultan, Paduka Seri Baginda Sultan Haji Hassanal Bolkiah Mu'izzaddin Waddaulah, as well as visiting the University of Brunei Darussalam and the Royal Brunei Armed Forces Military Academy.
Brunei Darussalam and New Zealand marked 25 years of full diplomatic relations last year. "Brunei Darussalam and New Zealand have always maintained warm and friendly bilateral relations and this visit is an opportunity to enhance established links in trade, investment, education and defence," Sir Anand said.
While the Governor-General is overseas, Chief Justice, Rt Hon Dame Sian Elias, is the Administrator of the Government.
For more information contact: Antony Paltridge, Public Affairs Manager, Government House on 04-382-0832 or 021 470 583
Last updated:
Thursday, 30 September 2010