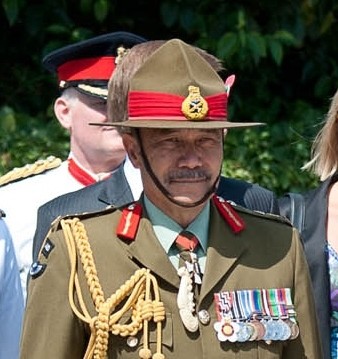 The Governor-General, Lt Gen The Rt Hon Sir Jerry Mateparae will undertake a visit to France next week to take part in the Commemorations of the 70th Anniversary of D-Day.

During the six day visit the Governor-General will attend the International Ceremony at Sword Beach and a lunch for Heads of State and Government hosted by the President of France, Francois Hollande.

France is a key partner for New Zealand with a strong relationship based on shared history, common values and strong people to people links. New Zealand's sacrifice is particularly evident in France. There are more graves of New Zealand soldiers in France than in any other country in the world (7,780 soldiers from the two world wars are buried or memorialised in France).

"These commemorations offer us a valuable opportunity to remember the service and sacrifice made by so many to ensure freedom for future generations. It is also an opportunity to reinforce the bonds that were forged between our New Zealand and France in two World Wars," the Governor-General said.

Nine New Zealand Second World War veterans will also be travelling to France to take part in the events.
"It will be an honour to share this commemoration with some of our New Zealand veterans and to acknowledge their contributions to the war effort in this and other campaigns."

The Governor-General will also attend the British/French Services of Remembrance and Commemoration, tour the historic D-Day battlefields and visit the Memorial de Caen.

The Governor-General departs on 1 June and will return to New Zealand on 9 June.