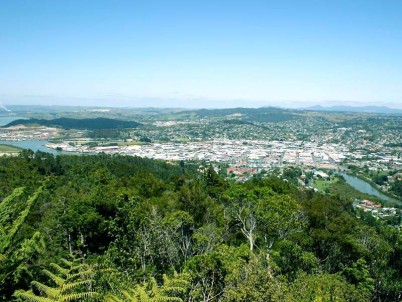 The Governor-General, Lt Gen The Rt Hon Sir Jerry Mateparae will undertake a regional visit to Northland this week.

The two day visit begins on Thursday, 16 October with Sir Jerry undertaking two special investitures for noted Northland conservationists Wade Doak and Barry Searle. Mr Doak and Mr Searle will each receive a Queen's Service Medal for services to marine conservation.

On Thursday evening, the Governor-General will host a dinner for the Chairman of the Northland Regional Council, Mayor of the Whangarei District Council, Chair of Commissioners of the Kaipara District Council and Deputy Mayor of the Far North District Council at Dargaville.

On Friday morning, the Governor-General will travel to the Kauri Museum at Matakohe, where he will open "The Man from Matakohe" exhibition. The exhibition covers the life of The Rt Hon Joseph Gordon Coates, who was MP for Kaipara for 32 years and served as Prime Minister of New Zealand between 1925 and 1928.
The trip will finish with a private visit to Gibbs Farm at Kaipara Harbour to view the sculptural exhibition.

Programme:
Thursday 16 October
14:15 The Governor-General officiates at a special investiture for Mr Wade Doak, QSM, Whangarei

16:00 The Governor-General officiates at a special investiture for Mr Barry Searle, QSM, Dargaville

19:30 The Governor-General hosts a Regional Mayors Dinner
Friday 17 October
09:50 The Governor-General opens 'The Man from Matakohe: The Extraordinary Life of Joseph Gordon Coates" exhibition, The Kauri Museum, Matakohe.
For media enquiries, please contact The Kauri Museum, ph 09 431 7417
12:30 The Governor-General visits Gibbs Farm, Kaipara Harbour (no media)