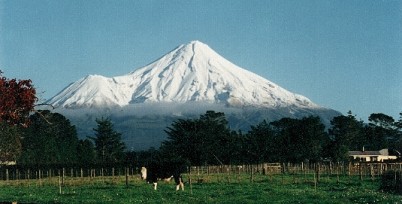 The Governor-General of New Zealand, Hon Sir Anand Satyanand, and Lady Satyanand, will travel to Taranaki next week for the start of a three day regional visit.
During their visit, they will visit schools, business and community groups from throughout Taranaki as well as attending the Taranaki Rhododendron and Garden Festival.
The Governor-General said he was looking forward to visiting Taranaki.
"While we have visited Taranaki to attend specific events in the past, this will be the most detailed visit to date. From the summit of Mt Taranaki and the Egmont National Park to its agricultural and mineral wealth, Taranaki has a unique and diverse landscape, economy and a deep history. We are looking forward to meeting the people of the region and learning more of Taranaki's plans for the future."
Wednesday 28 October:
9.50am: Welcome to Owae Marae, Waitara
1.30pm: Visit to Methanex, Motonui
3pm: Venture Taranaki briefing, New Plymouth
5.30pm: Civic Welcome, New Plymouth District Council Civic Centre
Thursday 29 October:
9.30am: Visit to Coastal Taranaki School, Okato.
1.30pm: Visit to Tawhiti Museum, Normanby, Hawera
3pm: Visit to EnviroFur factory, Mahoe
7pm: Dinner with local government leaders, Stratford Mountain House (no media)
Friday 30 October:
9am: Visit to the York Rd Circuit Track.
10am: Visit to Department of Conservation Moturoa site, New Plymouth
1.45pm: Visit to Tupare Gardens, Taranaki Rhododendron Festival, New Plymouth
7.30pm: Dinner for Patronage organisations. (no media)
To view images from the visit, click here
Contacts: Antony Paltridge, Public Affairs Manager at Government House on 04-382-0827 or 021 470 583 or Lt Felicity Anderson, who will be travelling with the Governor-General on 021 795 588