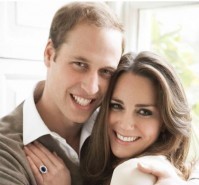 It was with much joy and happiness that we learnt this morning that Their Royal Highnesses, The Duke and Duchess of Cambridge, are expecting a baby.
News of the pregnancy is a wonderful gift to the child's parents, and both of their families, and especially Her Majesty The Queen, who celebrates her Diamond Jubilee this year.
On behalf of my wife Janine and all New Zealanders, I send our best wishes to the Prince and Duchess at this happy time. I will be writing to Their Royal Highnesses to offer my personal congratulations.
Lt Gen The Rt Hon Sir Jerry Mateparae
Governor-General of New Zealand