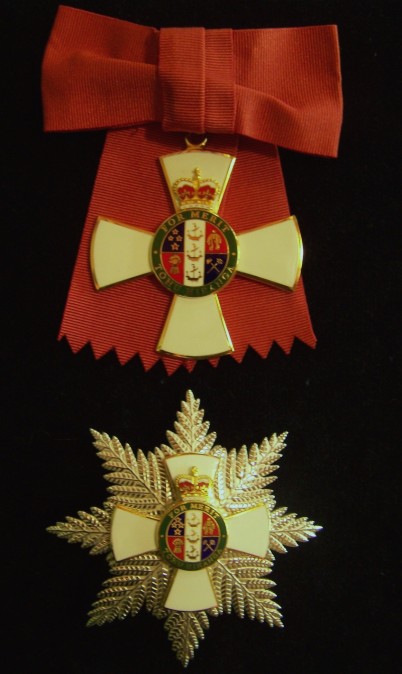 The ceremony will commence with a pōwhiri at 10.30am, followed by the investiture. Nga Whare Waatea marae is located at 31 Calthorp Close, Mangere. Media attending must arrive no later than 10am.

For more information, please contact Public Affairs Advisor, Rebekah Clement, on 021 243 7958. Media are reminded that a reasonable standard of dress is expected.

Dame Temuranga Batley-Jackson, for services to Māori

Dame Temuranga was appointed as a Commissioner for the Treaty of Waitangi Fisheries Commission in 2004. She was instrumental in taking legal action to the Privy Council in 1996 on behalf of urban Māori, to negotiate a fairer share of the Crown's fisheries settlement. She was Chairperson of the Putea Trust Board, created by the Fisheries Commission to respond to urban Māori concerns. She is Chairperson of Whakatipu Trust, of Family Start Manukau, and of Te Kupenga o Hoturoa Primary Health Organisation. She has extensive experience in developing models of self-sufficiency, establishing small business initiatives and working with families. She has been particularly successful in improving job training, access to small business loans and social services within Māori communities. Dame Temuranga was Chief Executive Officer of the Manukau Urban Māori Authority for 19 years, until her retirement in 2009. Among many initiatives, the Authority operates a highly regarded residential reintegration programme for newly released prisoners. She was appointed to the New Zealand Parole Board in 1986 and is its longest-serving member, having served for 19 years. She has served on several government-appointed committees, including the Review of Māori Trust Boards in 1994 and the Prime Ministerial Task Force on Employment Policy in 1993. In 2006, she featured in the documentary Mana Wahine, and a book, Mana Wahine: Women Who Show The Way. Dame Temuranga counsels South Auckland Māori whānau on a weekly basis at Nga Whare Waatea marae.
Last updated:
Friday, 17 September 2010