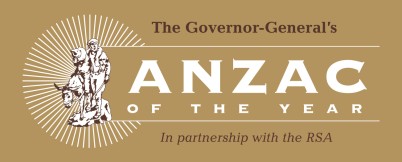 Nominations have opened for The Governor-General's Anzac of the Year award, which seeks to celebrate New Zealanders whose work or actions embody the spirit of Anzac.
Presented in partnership with the RSA, The Governor-General's Anzac of the Year will recognise those who have combined the four key values of comradeship, compassion, courage and commitment in a way that typifies the very best of the New Zealand national character.
This award uses the image of Private Richard Henderson as its symbol. A 19 year old trainee teacher when he enlisted, he helped save the lives of numerous wounded soldiers, carrying them to safety on his donkey at considerable risk to himself.
"This award seeks to recognise an ordinary New Zealander or group of New Zealanders whose achievements prove that the Anzac spirit is alive and well in 21st century New Zealand," The Governor-General, Lt Gen The Rt Hon Sir Jerry Mateparae said.
"The story of Private Henderson is one of an ordinary man going above and beyond for his fellow man and this award seeks to find his modern day counterpart. "
The award can be for a contribution over a period of time or for a one-off act that demonstrates the four key values. It is not intended specifically as a bravery award and people are being asked to consider all the possible definitions of courage when thinking about nominating someone.
"Demonstrations of compassion, commitment and comradeship are easily recognisable but these are very different times to the era that Private Henderson lived in," Sir Jerry said. "Courage has a much wider definition and this award could just as easily recognise someone who has stood up for others in the face of opposition or has achieved their goals despite obstacles in their way."

Nominations for the award close at 5pm on Friday 20 March, 2015. The judging will be undertaken by a panel chaired by the Governor-General. More information on the award, its background and how to make a nomination can be found at http://www.rsa.org.nz/anzacofyear
ENDS

For more information, contact Jo Blick, Government House Public Affairs Adviser, on 04 382 0844 or Kaye Farmer, RSA Major Projects Manager on 021 063 2643.