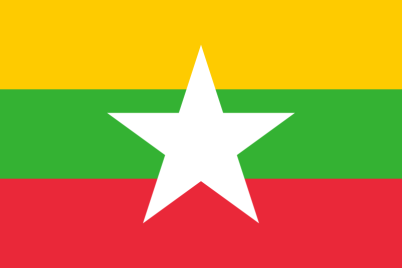 Governor-General, Lt Gen The Rt Hon Sir Jerry Mateparae, welcomed the visit of the President to New Zealand.
"The last year has marked a new beginning in relations between New Zealand and Myanmar, with a number of high level visits after decades of limited contact. Those contacts have been in direct response to the wide ranging economic, social and political reforms instituted by the President that have seen the south-east Asian nation open itself to the world."
The President's State Visit responds to the invitation conveyed by the Prime Minister, Rt Hon John Key, during his own official visit to Myanmar in November last year.
The State Visit is centred in Auckland and begins on Thursday 14 March, concluding on Sunday 17 March. The President's delegation includes several Ministers and Deputy Ministers from the Myanmar Government, including those responsible for foreign affairs, agriculture, education, health, economic development and science.
As part of his visit, the President will receive a formal State Welcome at Government House in Auckland at 3pm on 14 March followed by a State Dinner that evening. The President will also meet with representatives from Fonterra and the University of Auckland and visit a dairy farm.
Media wishing to attend the State Welcome ceremony must contact Rebekah Clement, Public Affairs Adviser, Government House on (021) 243 7958 or email rebekah.clement@govthouse.govt.nz.

Further information about other aspects of the State Visit will be released on Wednesday. For further detail, please contact Tony Wallace, External Communications Manager, Department of Internal Affairs, on (04) 4959472 or 027 4402667