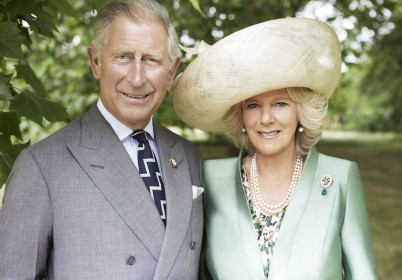 The 64 New Zealanders who will celebrate their birthday with HRH The Prince of Wales on 14 November have been chosen from more than 1500 applications.
And those who applied for an invitation before the cut-off point are to receive a birthday card from The Prince and the Governor-General.
As a part of the visit by TRH The Prince of Wales and The Duchess of Cornwall, adult New Zealanders whose birthday fell on 14 November were asked to apply for an invitation to a birthday party for The Prince at Government House in Wellington.
The Prince and Duchess will visit New Zealand from 10-16 November to mark the Diamond Jubilee of Her Majesty, Queen Elizabeth II.
When applications closed at 5pm on 10 October, 1506 people had applied for an invitation to attend the party, along with their nominated guest.
The Governor-General, Lt Gen The Rt Hon Sir Jerry Mateparae, said he was heartened by the response.
"The birthday party has really captured the public imagination and shows the genuine interest New Zealanders hold in the forthcoming Royal visit. I'm really looking forward to meeting those selected and enjoying a great Kiwi-themed birthday party with Their Royal Highnesses."
Niels Holm, Official Secretary at Government House, said the list of those selected to attend the birthday party was published on the Government House website earlier today. (http://gg.govt.nz/content/diamond-jubilee-birthday-party)
Mr Holm said those drawn varied in age from those turning 18 to another who is celebrating her 101st birthday. The recipients were chosen at random, with the exception of the oldest attendee. Those selected come from throughout New Zealand and include a New Zealand citizen who applied from the United States.
Mr Holm said a birthday card would be sent to everyone who met the criteria and who applied before the cut-off date. "The birthday card is a small token to thank everyone who took the time to apply and to thank them for their interest in the Royal visit."
For more information, contact Antony Paltridge, Public Affairs Manager, Government House on 04 382 0827 or 021 470 583
The full list is here: http://gg.govt.nz/content/diamond-jubilee-birthday-party
For more information about the Royal visit to go: http://gg.govt.nz/content/diamond-jubilee-royal-visit-10-16-november